How to Choose the Right Digital Marketing Training Program for You
With the advent of the digital era, there is a growing demand for proficient digital marketers. Whether you are a student, a professional looking to switch careers, or a business owner aiming to enhance your online presence, investing in a comprehensive digital marketing training program can open doors to exciting opportunities. However, with numerous options available, selecting the right training program can be a daunting task. This article will guide you through the process of choosing the perfect digital marketing training program from the best digital marketing training institute in Kerala tailored to your needs and goals.
1. Assess Your Current Skills and Goals
Before diving into the world of digital marketing training, it's essential to evaluate your existing skillset and identify your goals. Are you a beginner with limited knowledge, or do you possess some basic digital marketing skills? What specific areas of digital marketing are you interested in, such as search engine optimization (SEO), social media marketing, or content creation? Understanding your current abilities and goals will help you find a training program that aligns with your needs.
2. Research Different Training Programs
Once you have a clear understanding of your goals, it's time to explore the available digital marketing training programs. Conduct thorough research and consider factors such as program content, curriculum, reputation, trainer qualifications, and reviews. Look for programs that cover a wide range of digital marketing topics and provide hands-on practical experience. Consider the credibility of the digital marketing academy by checking for certifications or partnerships with renowned industry organizations.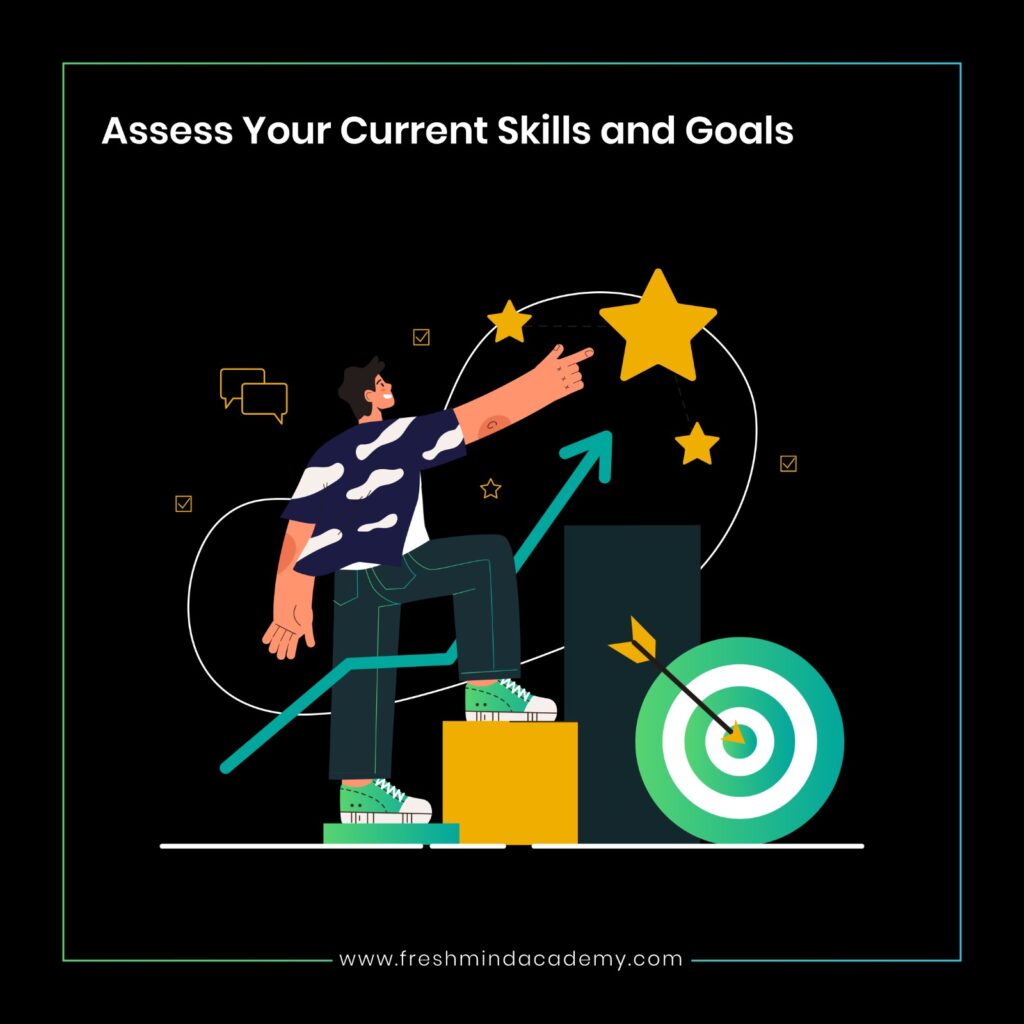 3. Verify the Program's Credibility
Digital marketing is a dynamic field, and it's crucial to choose a training program that stays up-to-date with the latest industry trends and best practices. Look for programs that are developed and delivered by industry experts with relevant experience. Additionally, check if the program offers certifications that are recognized and valued in the industry. A credible training program will equip you with the skills and knowledge that are relevant and sought after by employers.
4. Consider the Learning Format
Different individuals have varying learning preferences, so it's essential to consider the learning format offered by the digital marketing training program. Some programs may provide in-person classroom sessions, while others offer online courses or a blended learning approach. Reflect on your schedule, location, and preferred learning style to choose a format that suits you best. Online programs often provide flexibility, allowing you to learn at your own pace, and if you are a student or a working professional choosing a digital marketing online training center will be more flexible for you.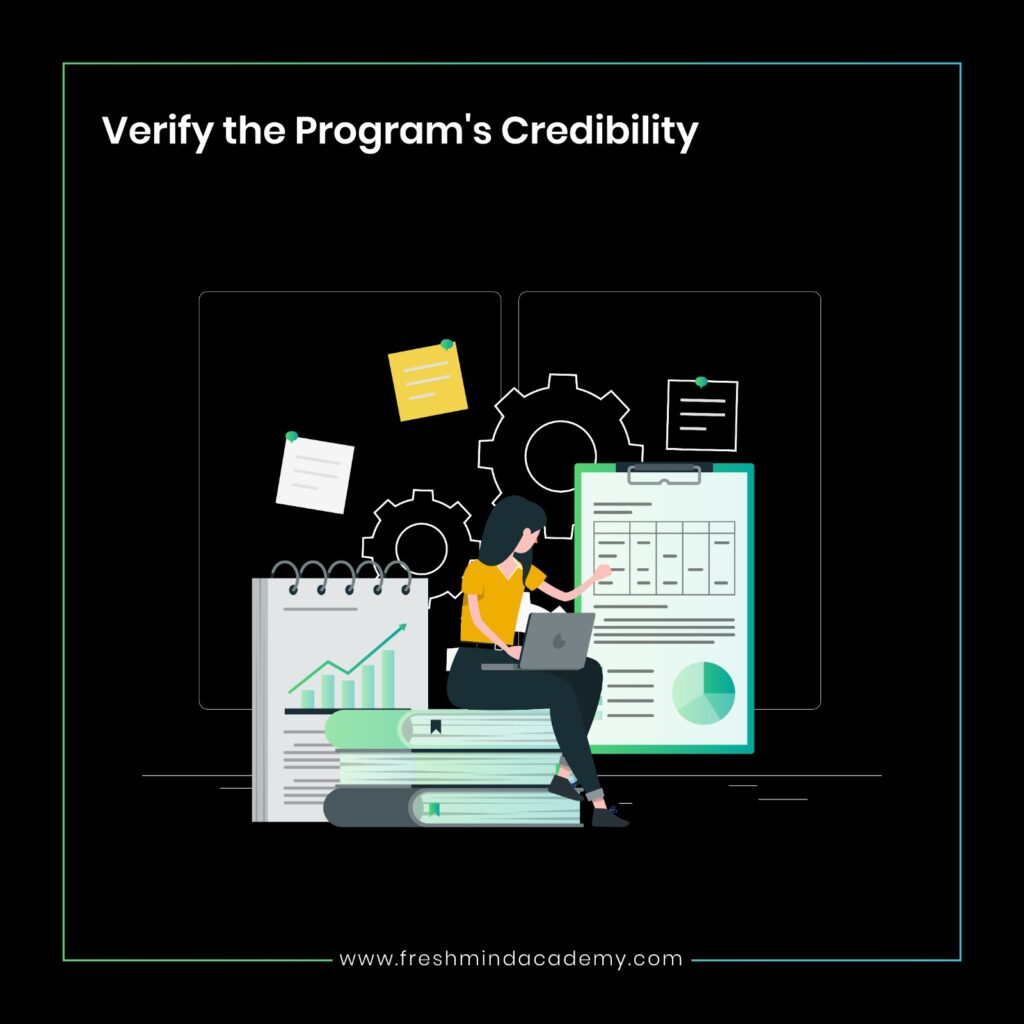 5. Evaluate Support and Resources
The level of support and available learning resources can greatly impact your learning experience. Look for programs that offer mentorship or guidance throughout the course, allowing you to seek clarification or ask questions. Additionally, check if the program provides access to additional resources such as case studies, industry tools, and more. A training program that offers comprehensive support and resources can significantly enhance your learning journey.
6. Compare Cost and Return on Investment
As with any investment, it's essential to consider the cost of the digital marketing training program. Compare the fees of different programs and assess what they offer in terms of curriculum, duration, and support. While a higher-priced program may seem like the best option, it's important to evaluate the return on investment. Look for programs that provide value for money and offer tangible benefits such as certification, job placement assistance, or access to industry networks.
7. Check for Job Placement Assistance
Some digital marketing training programs may offer job placement assistance as part of their program. This can be a valuable benefit, especially if you are new to the industry and are looking to jumpstart your career. Look for programs that provide guidance on job search strategies, resume building, and interview preparation. Additionally, check if the program has partnerships with companies in the industry, which can increase your chances of securing a job after completing the program. Job placement assistance can be a significant factor in choosing the right digital marketing training program for you.
In conclusion, choosing the right digital marketing training program requires careful consideration of various factors. Assess your current skills and goals, research different programs, evaluate the credibility and industry relevance, consider the learning format, assess support and resources, and compare costs and returns on investment. By following these steps, you can select a digital marketing training program that meets your unique needs and equips you with the skills and knowledge to succeed in the dynamic world of digital marketing.
Fresh Mind Academy – Your Path to Becoming a Digital Marketing Expert
If you are searching for the right digital marketing training program, Fresh Mind Academy could be your perfect choice. Fresh Mind Academy is the best digital marketing training institute in Kerala and our program offers mentor assistance and hands-on learning experience to equip you with essential skills in Social Media Advertising, SEO, PPC Advertising, Content Marketing, and Google Analytics. With flexible learning hours through online learning, job placement assistance, and industry certificates, you can stand out in the competitive job market. Join our complete digital marketing course to become a digital marketing expert and take your career to new heights.
Don't hesitate to get in touch with the best digital marketing institute in Trivandrum. You can give us a call at +91 628 200 3310 or send your queries to courses@freshmindideas.com our team will be delighted to assist you.