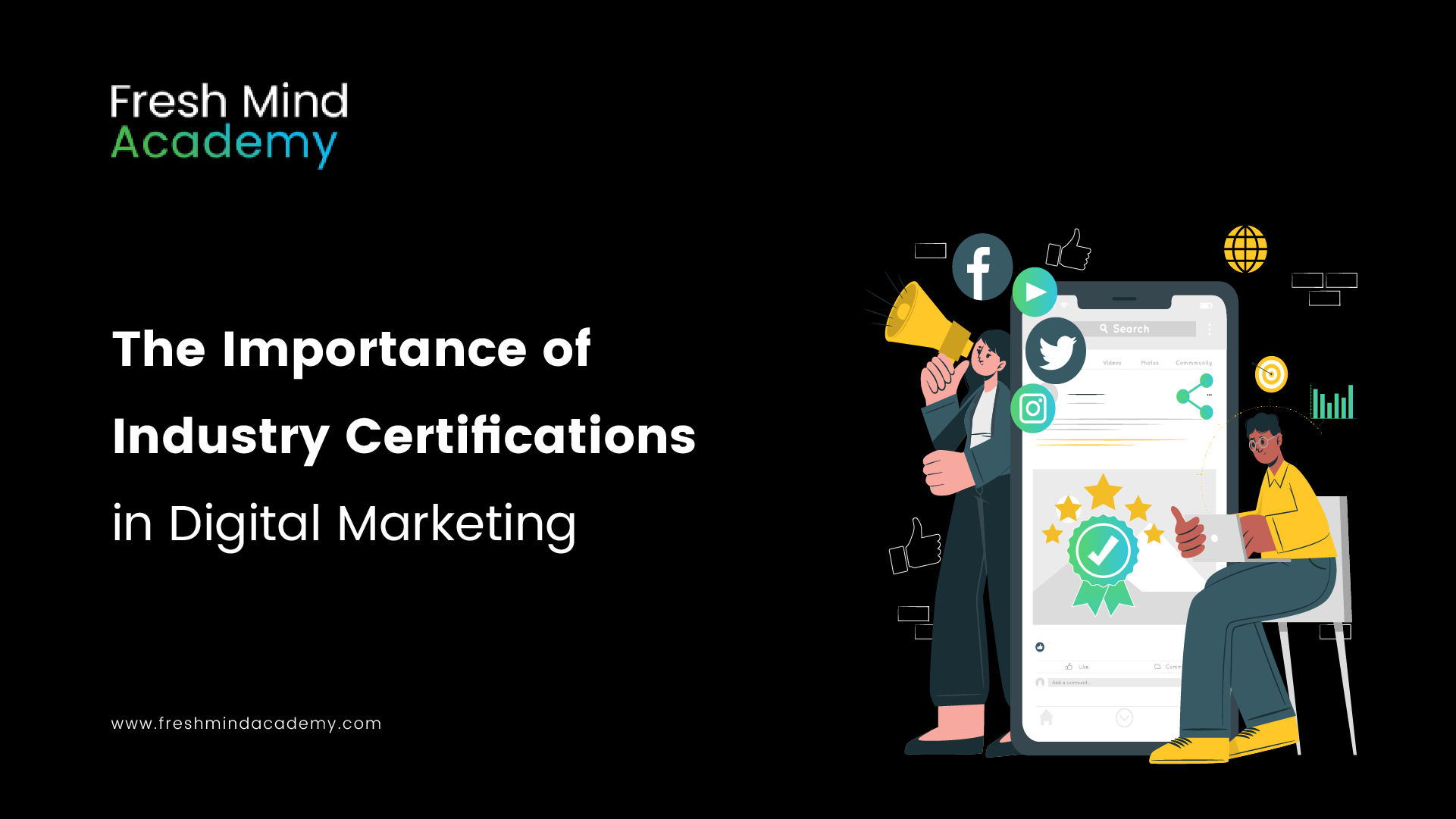 The Importance of Industry Certifications in Digital Marketing
Staying current with the latest industry trends and technologies is crucial for professionals in the ever-changing digital landscape. To showcase their expertise and dedication, in an effective way by acquiring industry certifications. Digital marketing is no exception, and relevant certifications can provide a significant edge in a competitive job market. This article will delve into the significance of industry certifications in digital marketing and their advantages for professionals.
What are Industry Certifications?
Industry certifications are proof of an individual's proficiency in a specific set of skills and are awarded by industry associations or organizations. Digital marketing certifications encompass a broad spectrum of topics, including search engine optimization (SEO), pay-per-click (PPC) advertising, email marketing, social media marketing, and more.
Why are Industry Certifications Important in Digital Marketing?
1. Demonstrates Expertise
When you obtain industry certifications, from a digital marketing academy it shows potential employers and clients that you have the necessary knowledge and skills to succeed in your field. It demonstrates that you have put in the effort to become an expert and are committed to staying up-to-date with the latest industry trends and practices.
2. Increases Credibility
Having certifications not only shows that you possess the necessary skills and knowledge, but it also indicates that you are committed to continuing education and professional development. It communicates to potential employers and clients that you are dedicated to staying current with the latest trends and best practices in digital marketing. This level of commitment and dedication is highly valued in the industry, and it can set you apart from those who do not have certifications.
3. Enhances Career Opportunities
Having industry certifications from a digital marketing online training center can broaden your career opportunities as they are often a requirement for certain positions in many companies. This means that possessing relevant certifications can make you a more desirable candidate to potential employers. Moreover, certifications can lead to better pay and promotions as they show your commitment to professional development and growth.
4. Keeps Skills Current
Staying current with the latest trends and technologies in digital marketing is crucial, and industry certifications can help professionals achieve this. The certification process often includes ongoing education requirements, which help individuals stay up-to-date with the latest best practices and developments in the field. By obtaining industry certifications, professionals can ensure their skills remain relevant and valuable to their employers and clients.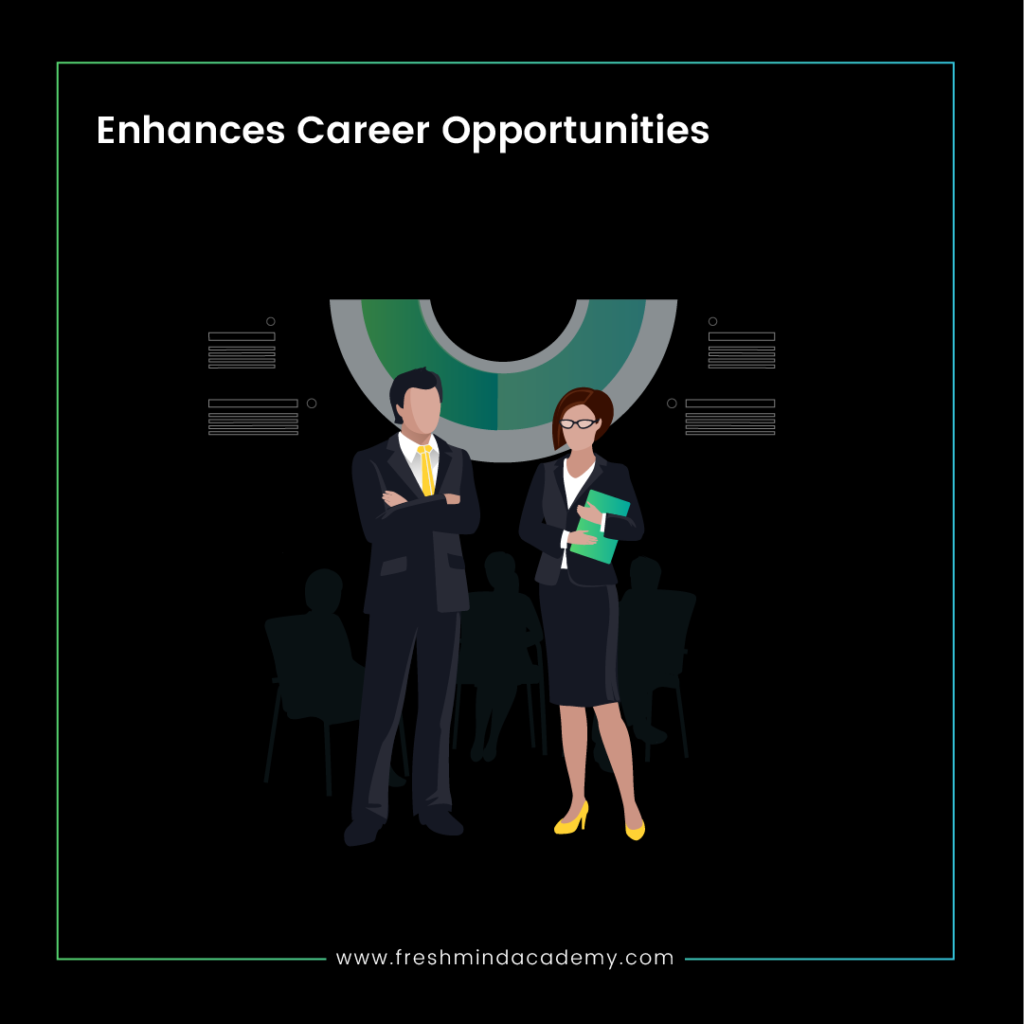 5. Provides Practical Skills
Industry certifications typically involve hands-on training and provide practical applications of digital marketing skills. This training is essential in digital marketing as it offers a real-world experience that can be readily applied in the workplace. It not only helps professionals acquire practical skills but also boosts their confidence in performing tasks effectively.
6. Provides Networking Opportunities
By attending certification courses or training sessions, industry certifications enable individuals to network with other professionals who share similar interests and career aspirations. Such connections can open up new job opportunities, provide access to mentorship programs, and even foster lifelong friendships.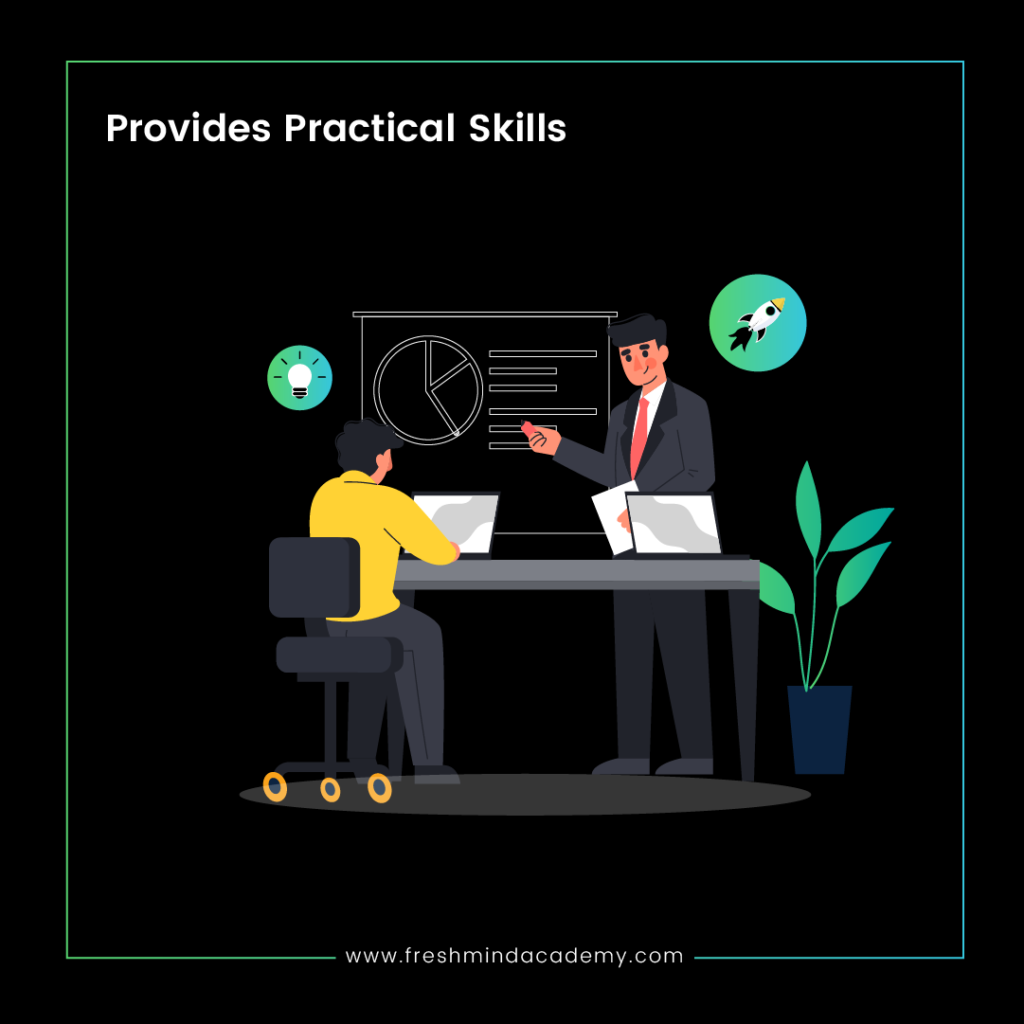 What are Some Relevant Industry Certifications provided by a digital marketing institute?
1. Certificate from the Digital Marketing Training Center
The Digital Marketing Training Center's Certificate program is an extensive curriculum that encompasses a diverse range of digital marketing topics such as SEO, PPC, email marketing, social media marketing, and many others. Its primary objective is to equip professionals with the essential skills and knowledge to thrive in digital marketing.
2. Google Analytics Individual Qualification (IQ)
Earning the Google Analytics Individual Qualification (IQ) showcases a digital marketer's ability to effectively use the platform for measuring and analyzing website traffic and user behavior. As an essential tool in digital marketing, Google Analytics IQ certification highlights one's proficiency in utilizing the platform.
3. HubSpot Inbound Marketing Certification
The Inbound Marketing Certification provided by HubSpot is a comprehensive program that covers the fundamental aspects of inbound marketing, including lead nurturing, social media promotion, and content creation. It is a valuable certification for individuals aspiring to work in inbound marketing roles.
4. SEMrush SEO Fundamentals Certification
The SEMrush SEO Fundamentals Certification is designed to provide a comprehensive understanding of search engine optimization, covering essential aspects such as keyword research, on-page optimization, and link building. This certification holds significant value for professionals working in SEO roles.
5. Google Ads Certification
The Google Ads Certification shows that you are skilled in using Google Ads to create and manage successful search and display campaigns. This program covers important topics like how to set up a campaign, choose the right keywords, create effective ads, and measure your results.
Conclusion
In conclusion, obtaining industry certifications is an essential aspect of professional development in digital marketing. If you are looking to advance your career in digital marketing, consider obtaining relevant industry certifications through a professional digital marketing course. They can provide a significant boost to your credentials and make you a more competitive candidate in a crowded job market.
Fresh Mind Academy, the top digital marketing institute in Trivandrum, offers an Advanced Certificate Course in Digital Marketing to help you become an expert in the field. Being the best digital marketing institute in Kerala we know the importance of certifications. Our course includes industry certifications from top Google Analytics, Google Ads, HubSpot, Fresh Mind Academy, and more.
With our comprehensive course, you can gain the necessary skills and knowledge to be industry-ready and succeed in your digital marketing career.
If you're interested in becoming a digital marketing expert through our Advanced Level Certificate Course in Digital Marketing from the top digital marketing institute in Trivandrum, please reach out to us at +91 628 200 3310 or send your inquiries via email to courses@freshmindideas.com.